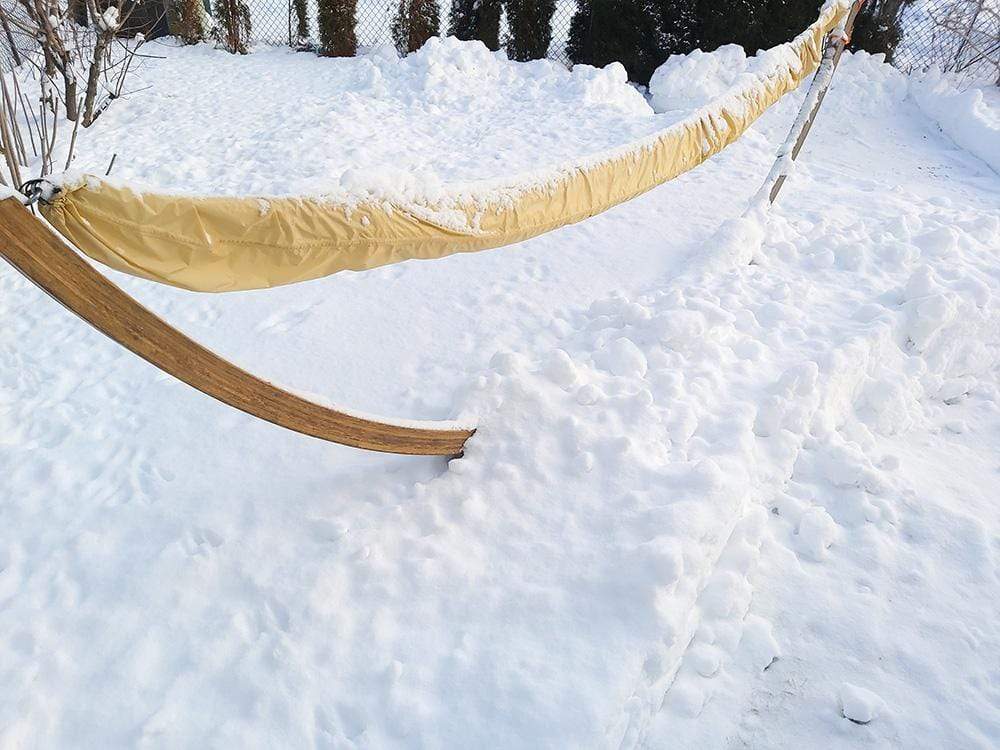 Protective Hammock Sock
Keep your hammock swing-ready and looking uber good with this protective hammock sock. We know you can't imagine life without your hammock and we feel ya' on that one, which is why we recommend protecting your hammock with this easy-to-install hammock sock. Place this sock on your hammock once, and then slide it down to cover the hammock after use – keeping your hammock dry and ready for chillaxing in between uses. When it's time to veg out, slide it up, hop in your hammock, and let the good vibes flow. This nylon sock is an essential for the serious hammockist. Yes, we totally just invented that word!
Protect Your Investment
Grab this hammock sock to put an end to the nightmare of a wet hammock awaiting you when you're ready to escape to the back yard for some me time. This hammock sock installs easily on your hammock and completely covers it when it's not being used. When it's time to chill out in your hammock, just slide this ingenious protective sock up and out of the way, and enjoy your hammock as normal.
We know that your hammock is your baby, and this sock lets you baby it to the max. Nylon construction repels water, so your hammock's laying surface stays dry, clean, and ready for your next veg session, impervious to the elements and Mother Nature's wrath. A one-time installation is all that's required; simply run one end of your hammock through the hammock sock when you hang it – and you're done. Easy, peasy.
Hammock sock fits all non-spreader-bar hammocks
Protects your hammock from moisture, dirt, and grime
Manufactured by Hammock Universe
Made from nylon for durability and rugged use
Easy installation
Slide it up to use your hammock, slide it down to protect your hammock
Weighs 2 pounds